Find here details of PLA Film. All the PLA film with super quality and competitive price. Our company is a leader in the industry and we will not disappoint you. As a professional Label Printing Film Manufacturer who is majoring in producing PLA film, today we would like to share with you some applications used in different countries about PLA film.
In recent years, food safety issues have received more and more attention. This article specifically introduces PLA, one of the food packaging materials. This article uses examples from some countries to introduce the use of PLA Shrink Film in the market. In the next few years, the application of PLA will continue to expand, and this kind of packaging materials will continue to spread.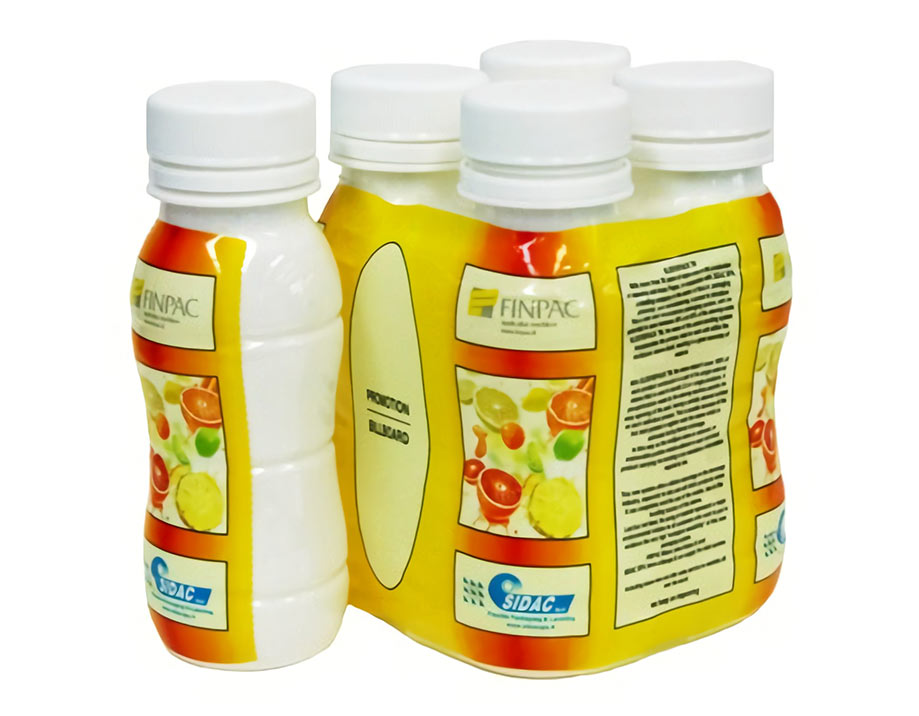 PLA Shrink Film
In April 2004, the American candy of Collegefarm Brand used a biodegradable resin PLA that is a kind of natural material packaging film. The appearance and performance of this film is the same as that of traditional candy packaging film, which has crystal transparency, excellent kink retention, print-ability and strength. What's more, it has higher barrier properties. The flavor of the candy is preserved. At present, the company has adopted a set of the film in the high-speed kink packaging equipment, with a production capacity of 1,300 candy per minute.
In the chemical industry, Capil Avenue Polymers has the world's largest corn-based PLA brand, and Mitsui Chemicals Co., Ltd., which cooperated with it, launched the PLA of Racea Brand in April 2002. The company has started to use "Racea PLA"as a new product packaging material since that time.
Danish Faerch Plastics company invented the use of PLA as packaging materials. New products for packaging low-temperature fresh food includes a variety of pasta, meat and salad. The current packaging products of Faerch include various discs and bottles. The original processing resins that can be heat-sealed are ps, pp and pet. Adopting this new product will put the company and its users at the forefront of the packaging industry.
A German company has successfully developed a green food cup with rapid natural decomposition function using PLA as a raw material. In order to solve the problem of degradation of past-sub-plastic packaging, it has opened up a new way of practical application. The degradable material successfully developed by the company belongs to a polyester polymer. The lactic acid can be extracted from the sugar liquid fermented by the beet, and it it subjected to ring-opening polymerization to form polylactic acid.
In December 2002, the Japanese government introduced the "Bioengineering Strategy Outline, etc., and they proposed to use bio-materials to replace fossil raw materials for energy or products to prevent global warming. The improvement of consumers' environmental awareness has also promoted the full use of plant materials.