Christmas is coming, all the staff of HUBEI HYF PACKAGING CO., LTD. wish the new and old customers a happy Christmas.
Christmas originated from the ancient Romans to celebrate the New Year's Sacrifice Day, and has nothing to do with Christianity. After Christianity prevailed in the Roman Empire, the Holy See followed this folklore holiday into the Christian system, while celebrating the birth of Jesus. Most Catholic churches will hold a midnight mass on Christmas Eve on December 24, that is, in the early morning of December 25, while some Christian churches will hold a good news, and then celebrate Christmas on December 25; A large branch, the Orthodox Church, celebrates Christmas on January 7 each year.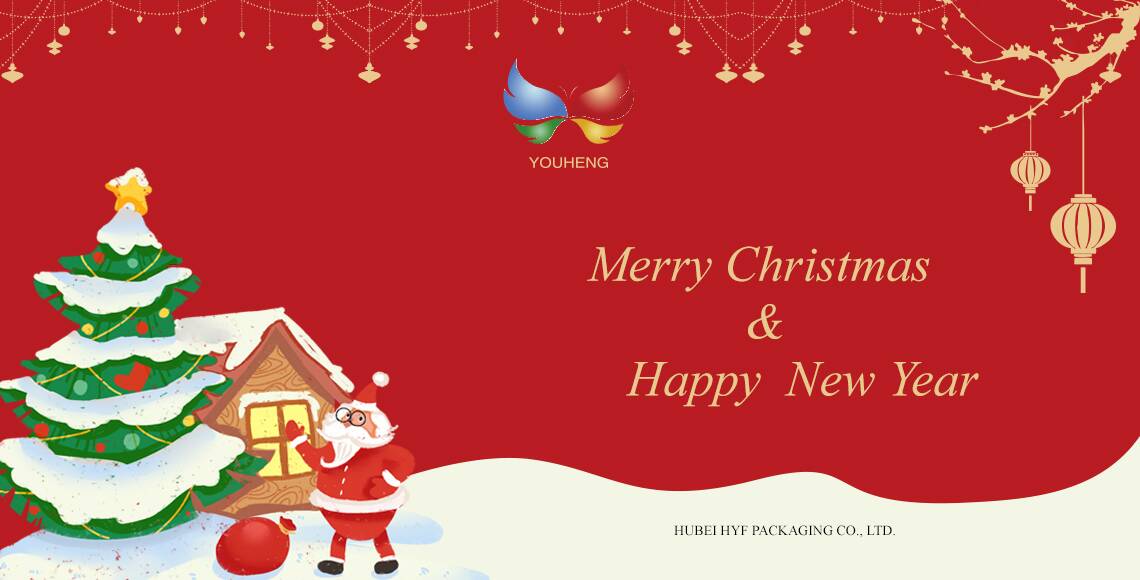 Christmas gifts include:
Christmas card, Christmas card sent on Christmas day, in addition to expressing the joy of celebrating Christmas, is to bless friends and relatives, to show nostalgia. Especially for the relatives and friends in the loneliness, it is kind care and comfort.
Christmas stockings, originally a pair of large red socks, were of any size. Because Christmas socks are used to hold gifts, they are the favorite thing for children. At night, they will hang their socks by the bed and wait for the gift the next morning.
The Christmas hat is a red hat. It is said that in addition to sleeping peacefully and a little warmly at night, you will find a gift from someone who loves snacks in the hat the next day.
Christmas tree, Christmas decoration includes Christmas tree decorated with Christmas decoration and Christmas lights, indoors decorated with garlands and evergreen plants, special holly and mistletoe are traditionally used materials. In North and South America and a few European regions, lights are traditionally decorated outdoors, including sleighs, snowmen and other Christmas figures decorated with lights.