Shrink sleeves for bottles and glass containers for the wine and beverage markets can combine a variety of premium effects to further highlight your brand identity and container packaging, setting you apart from the competition.
Infinite effect variations
Full body integral shrink sleeves for bottle decoration can enhance the shape of any glass container for wine and spirits, even the most complex and intricately shaped containers, while providing a high degree of flexibility and agility with a wide range of premium label effects and features.
To best express the strength and history of your brand and products, and to offer endless creative possibilities, we look for inspiration in the world of luxury and festivals to design shrink sleeves for your bottles , enhancing the visual and tactile effects and making your products stand out from the masses.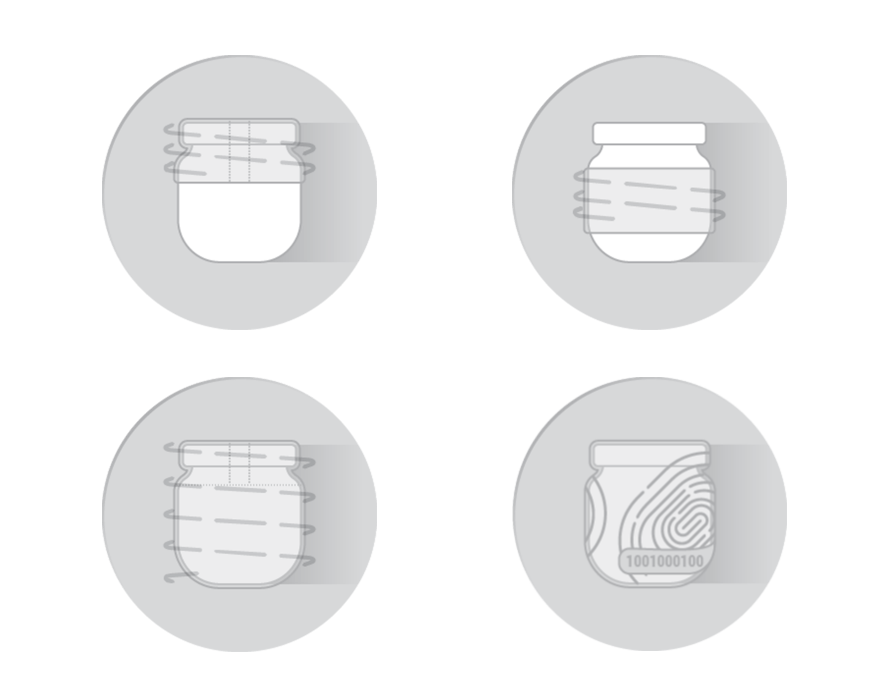 Types of shrink sleeves
At HYF, we are proud to offer a variety of shrink sleeve labeling options to meet your needs. Some examples include.
Full body shrink sleeves - the label is wrapped around the entire product and may or may not include the cover.
Neckband sleeves (also known as tamper-resistant sleeves) - perforated neckband goes over the product's cover for added protection.
Partial sleeves (also known as belly bands) - the label is wrapped around a portion of the product, but not the entire thing.
Multi-piece sleeves - body or belly band sleeves that wrap more than one product, selling them in groups.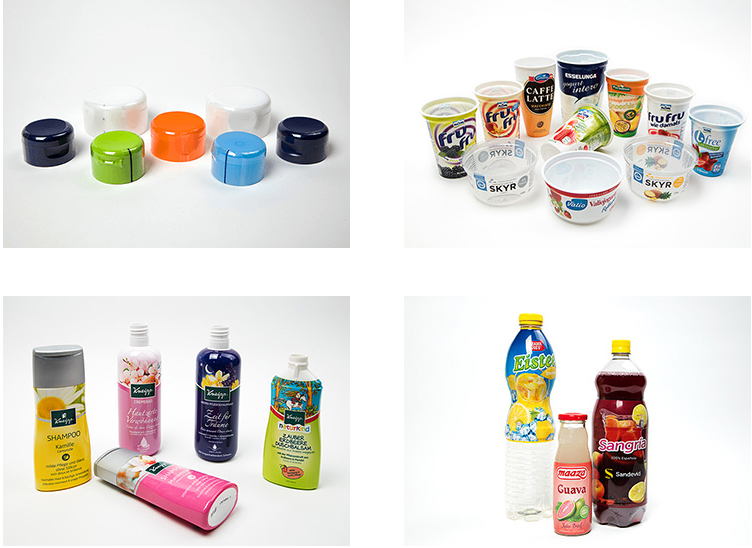 Common Uses for Shrink Sleeves
While the applications for shrink sleeves are essentially endless, there are a few industries where we tend to see the most use of these labels.
Food & Beverage
From condiments and snacks to beverages and more, many food and beverage distributors are now using shrink sleeve labels on their products. They enjoy the ability to implement 360-degree designs, as well as the tamper-resistant features of these labels.
Pet Care
The pet care industry is also starting to use shrink sleeves; you will often see these types of labels on pet products such as food containers, snack packages and pet shampoos/conditioners. Pet care companies like that shrink sleeve labels offer tamper resistance and easy labeling while still conforming to the shape of any bottle or container.
Nutraceuticals
More nutraceutical companies are also using shrink sleeve labeling technology to create eye-catching package designs on vitamin/supplement packaging, protein powder containers and other products.
Personal Care
Shrink sleeve labels are often used for home and personal care products, including cosmetics that need to be sealed with tamper-resistant labels while maintaining an eye-catching and attractive aesthetic. On some cosmetics, such as powders, shrink sleeve labels can also help reduce unwanted movement or shifting of the product itself.
HYF specializes in plastic packaging and food packaging, and our products include PLA film, PETG shrink film and PVC sleeve, so no matter which one you want to customize, we can meet your needs.