Protection
Shrink film's durability allows you to protect and preserve the contents of the packaging. Cross-linked films work well for items with sharp edges, as they offer higher tear and puncture resistance, thereby reducing the chances of a package being compromised during shipment. They are also a means of tamper-reduction. If you are packaging thousands of items per day and using automatic or semi-automatic wrapping machines, cross-linked shrink will help reduce product damage and packaging waste. Furthermore, Multi-purpose Shrink Film helps to increase the shelf life of perishable items and can conceal the smells of the packaging's contents.
Sustainability
One of the greatest upsides of POF and PE shrink films is that they are recyclable. As sustainability becomes more important for Consumer Packaged Goods businesses of all sizes, it's critical to adopt packaging materials that meet sustainability standards. In addition, POF shrink film does not release harmful vapors during the heat-sealing process, like PVC Shrink Film does.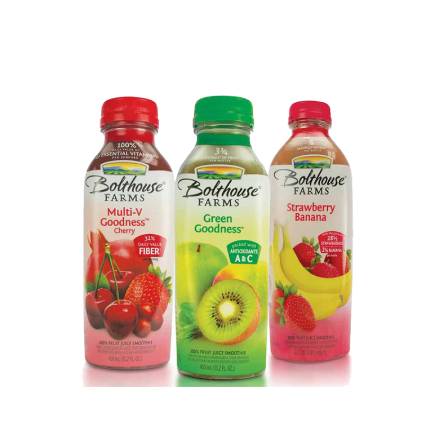 PVC Shrink Film
Cost Reduction
By taking advantage of Shrink Film's strength and durability, many brands have been able to remove corrugated packaging from their multi-pack products altogether. Heavy products can be securely wrapped in shrink without the need for a corrugated tray. Lightweight items can be packaged in a poly bag. This not only helps to reduce the cost of packaging, but also minimizes your shelf footprint and opens up space in your facility.
With new technologies becoming available almost daily, you can further optimize your packaging for cost reduction by down-gauging or selecting a lower width film. If you work with a packaging specialist to conduct a film audit for your packaging line, you'll see what options are available to you.