Since they were first introduced in the 1960s, shrink sleeves have become an increasingly popular labeling option for a wide range of industries. Even if you've never heard of shrink sleeves, chances are you've encountered them in your daily life. Learn more about these packages, their potential applications, and the advantages such labels must offer. You can get a better idea of whether this packaging is right for your product.

What is a shrink sleeve?
A shrink sleeve is a specific type of product label that is essentially heat wrapped around the entire product (such as a bottle or can). These labels fit perfectly and seamlessly into the shape of the product or container.
What shrink wrap has in common is that when heated, it shrinks, becomes stronger and conforms to the shape of the product being packaged. Beyond that, there are many nuances in the materials used for different types of shrink wrap.
For example, centerfold shrink wrap is usually made of PVC and polyolefin. Meanwhile, shrink tubes are made of PVC or polyethylene. Then there is industrial shrink wrap, which is thick and used to wrap large items. That is made of polypropylene.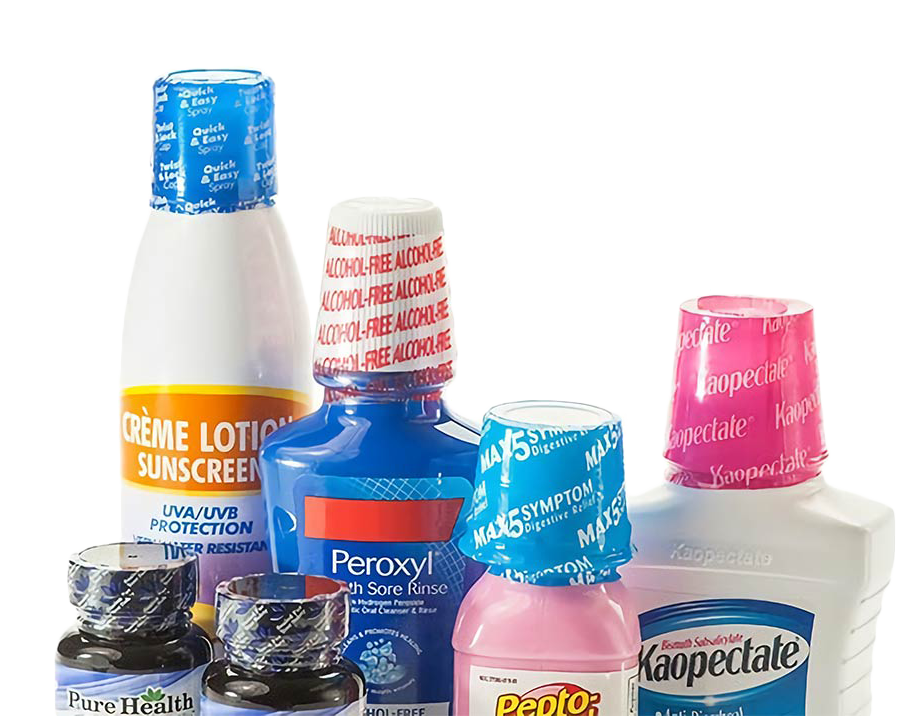 Types of Shrink Sleeves
At HYF, we are proud to offer a variety of shrink sleeve labeling options to meet your needs. Some examples include
Full body shrink sleeves - the label is wrapped around the entire product and may or may not include the cover (depending on the customer's specifications).
Neckband Sleeve - A perforated neckband goes over the product's lid for added protection.
Partial Sleeve - The label is wrapped around a portion of the product, but not the entire thing.
Multi-piece sleeves - body or webbing sleeves that wrap more than one product, selling them in groups.

Benefits of Shrink Sleeves
Are shrink sleeve labels right for your product? Consider some of the key advantages of using this type of label.
360 Degree Coverage
Because shrink sleeves can wrap around the entire product, this gives you the opportunity to expand label space and implement a truly eye-catching package design that will increase sales.
Tamper-resistant seals
Perforated neckband sleeves and other shrink sleeve labels can provide tamper-proof protection for your products, giving your customers added peace of mind and assurance when purchasing.
Outstanding Durability
Made from durable materials such as polyester and plastic film, shrink sleeve labels can easily withstand extreme temperatures, high humidity and other harsh conditions without affecting the appearance of your product.
Recyclable
Because no adhesive is used to attach the shrink sleeve labels, these labels can be easily removed and recycled by your customers. This makes it easier for your organization to play a role in reducing waste.
Choose the Experts
Our team at HYF has helped many brands incorporate shrink sleeve labels into their product designs and packaging. Call us today to learn more about the services we offer or to request a quote for our shrink sleeve services. From design to application, we can handle every aspect of the process while working with you every step of the way!