Flexible film is becoming more and more popular in the packaging industry. Do you know where the flexible packaging film is used? As a PLA flexible films supplier, I'd like to introduce it to you.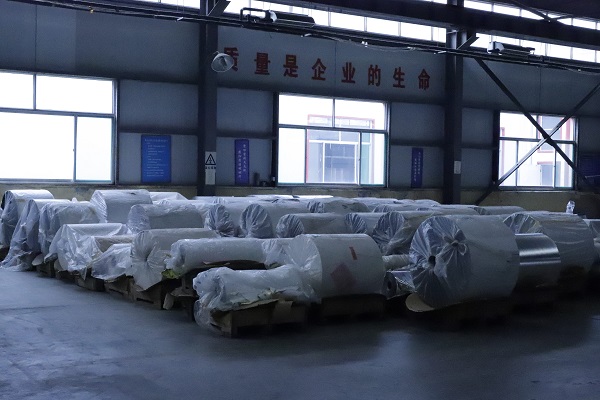 ---


The Designing Functions of Flexible Packaging Films
*Make the outer packing more resistant to tearing
*Maintains the quality of content, such as freshness and aroma.
*Protect your contents at each stage of packaging, distribution and storage
*Protects the contents from external deteriorating agents such as light, moisture and gas.
---

Uses for Food Products
*Ready to eat food including snacks, ice creams and beverages

*Boil in bag pouches
*Freezer to microwave


Uses for Non-food Items
*Insulation
*Cosmetics

*Pharmaceuticals
Other Uses of Flexible Packaging Films
*LDPE films are used to package rice and miscellaneous edible products. The former is frequently employed to package electronic components.
*Stand-up zipper pouches are popular for packing pet food, confectionary goods, milk powder and others.
*Laminated aluminum foil bags are used for tablet packaging, facial mask, IC board packaging and other applications.
*Laminated bags with one-way valves. Common uses include all kinds of powders, pet food and others.
*Vacuum-pack bags and pouches find use in seafood, frozen prepared food items and more.
*Retort pouches are used to package seasonings, sauces, meat products and other edible preparations.
*Standard laminated bags and pouches are used to package products in the domain of food, pharmaceuticals and cosmetics.
---


Why Choose Flexible Film?
There are many benefits of flexible packaging or printed food packaging beyond the fact that it enhances food safety.
*Low packaging costs: As each flexible film pouch is tailored to your product size, you'll spend less than other forms of packaging. Your company saves money on labels because marketing and design are already on the package.

*Design: Whether your marketing department wants a transparent pouch, so consumers know what they're purchasing, or they've designed an eye-catching logo to put in the center of the bag, flexible film pouches are the perfect vehicle for marketing with their optimal package designs.
*Environmentally-friendly: Not only is it good for the earth to be eco-friendly, but it's excellent from a marketing standpoint. More and more consumers are aware of their carbon footprint, and having a package that uses less plastic and creates less waste.

*Customization: No matter the shape or size of your product, the flexible film will fit. The pouches can hang, lay flat, or stand up.
HYF has the PLA Flexible films for sale, and if you want to learn more about our products, please contact us.